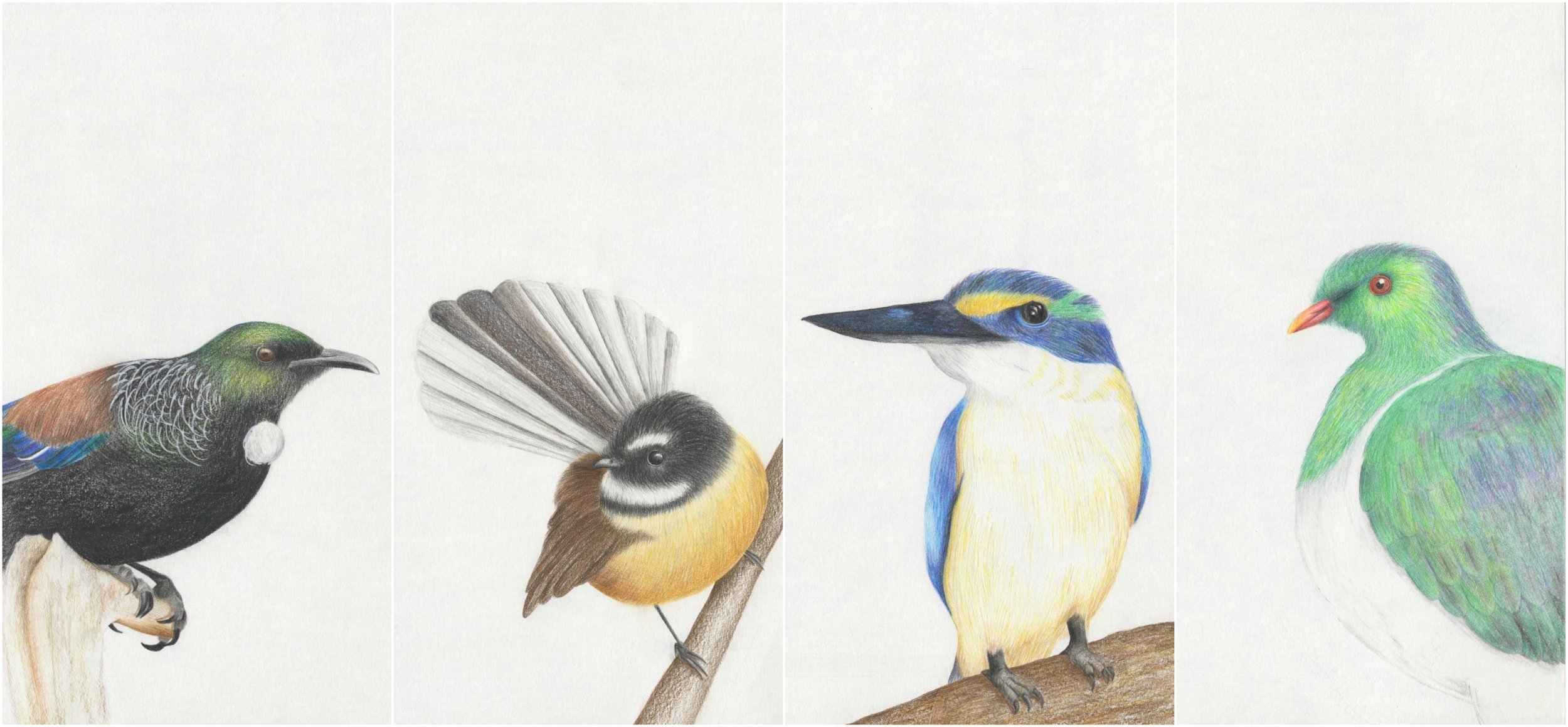 The conservationist hoping to promote New Zealand's unique creatures, one drawing at a time.
About
Brooke Hartigan is a young artist from Whangarei, New Zealand. She draws mainly with coloured pencil, selling prints of her artwork at markets and galleries around Northland.
Having drawn from an early age, Brooke has recently completed a Bachelors Degree in Applied Science, majoring in Biodiversity Management. Brooke's studies ignited her passion for the conservation of New Zealand's native flora and fauna and thus inspire her drawings. Her work as a Biodiversity Advisor also inspires her while on regular trips to amazing locations such as some of Northland's most pristine dune lakes.
Brooke is always in or around her happy place - the bush. Hunting, fishing and being immersed in nature are what keeps her busy away from art and her studies.
Brooke's art is realism that involves a bird or animal in simple but effective style. Through her art, Brooke hopes to promote the conservation of New Zealand's unique creatures.